Sample Pet Export Prices
E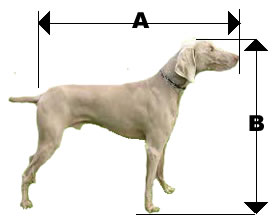 xample export costs
To give new clients an idea of the costs involving in exporting a dog or cat abroad, here are some example prices. Transporting a pet takes a lot of care and attention, and our ethos is always one which supports maximum well-being to your animal.
(Prices include travel box & airfreight)
£
Labrador to EU 845
Cat to EU 475
GSD to USA 1920
Cat to USA 445
Pointer to Sydney 2320
Cat to Sydney 670
Springer to South Africa 950
Cat to South Africa 485
Staffie to Cyprus 580
Cat to Cyprus 460
Cavalier to Dubai 875
Cat to Dubai 485
Prices are intended as an approximation only to give a rough guide to costs and are NOT guaranteed prices. The prices include supply of pet travel box.
Prices are based on departure from Heathrow and do NOT include
• Veterinary certification
• Import permit (where required)
• Collection from pet's home address
• Transport to airport of departure
We would be very pleased to provide a specific quotation on application. We're here to help with any questions on pet export or transporting your dog or cat.